Bowling for brain cancer
Who: Sarah Dudin
Motivation: "I was a good friend of Lucie's and I like a challenge!"
Fundraiser: A fun family evening of barefoot bowls and BBQ at the Warwick East Bowls Club in Queensland.
Outcome: The event exceeded expectations with 39 local sponsors, 29 raffle prizes and over 100 people buying tickets to the day.
Amount raised: Almost $5000 was raised for BCBA as a result of raffle tickets sold, entry fee to the bowling and a silent auction. Prizes included a Brisbane Broncos jersey signed by Wally Lewis, a signed Matilda's jersey, vouchers for local businesses, mixed hampers and the major prize was a $400 meal voucher at a luxury resort in the area.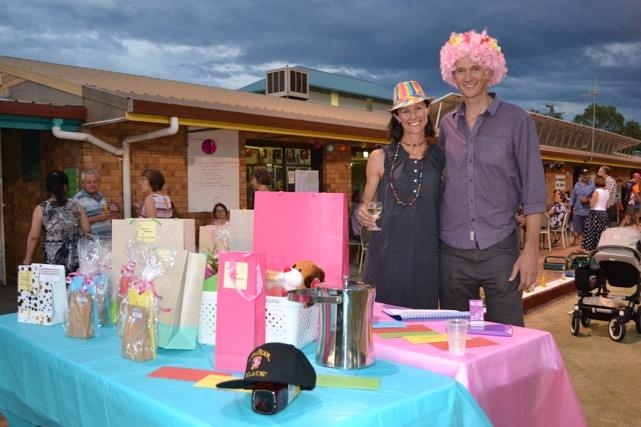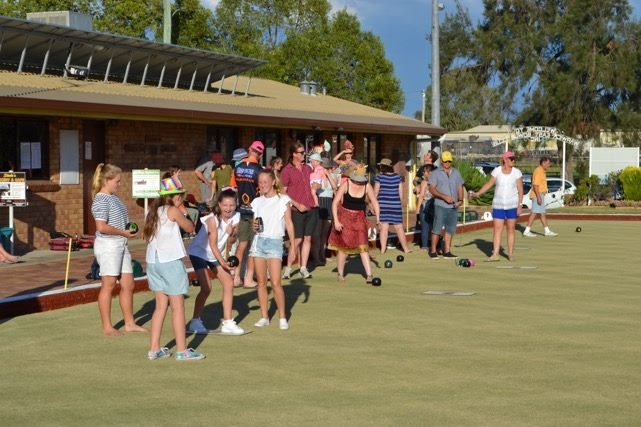 Baking for brain cancer
Our fabulous rider Fiona Clarke offered baking for friends who were having dinner parties, birthdays, work events or who just wanted a cake to nibble on at home. Fiona cooked whatever was requested and charged $50 per cake. She advertised on social media.


"It made it a bit more special as people seemed to like it as they were helping a great cause."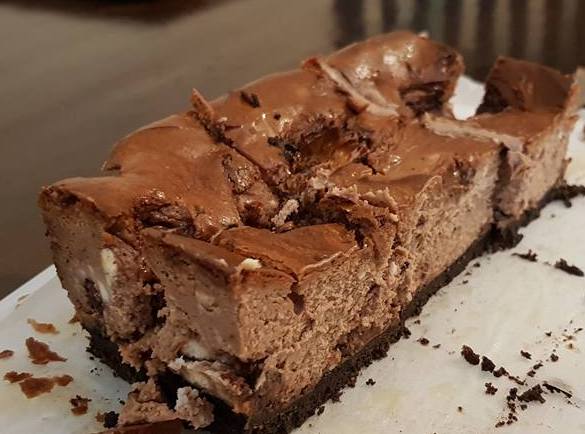 Baked Snickers Cheesecake
Working it at work
Workplace morning tea
A gold coin donation for some homemade treats will always be a popular and easy choice – and a great way to impress colleagues with your bike riding prowess.
Dollar for dollar
Approaching your workplace to matching your fundraising dollars is a great way to raise awareness and support of a good cause for both parties
Food for thought
Dinner party
2018 rider and brain cancer survivor Ross Bowles is hosting a fundraising dinner to support his ride next year. His wife Di is organising the evening and had this advice: "Try to find a restaurant that will offer a discount and if possible BYO. You can then set the ticket price and hold raffles etc. It's a great excuse for dinner with family and friends and a wonderful way of building a community of support".
Sausage sizzle
What's a weekend trip to Bunnings without a sausage sizzle? This is a great way to generate solid fundraising dollars – particularly if you can garner the support of local businesses to donate sausages, drinks and buns or contribute to the costs. Bookings need to be made up to six months in advance – and a team of enthusiastic helpers will make it a fun and successful day.
Fundraising cruise
BRBC supporter, Captain Cook Cruises, is offering a special charity discount rate of 50% off adult brochure fares on selected cruises. Enjoy a cruise on Sydney Harbour with family and friends and put the difference towards your fundraising goal! Contact Captain Cook Cruises directly via email cruise@captaincook.com.au