Bike Ride for Brain Cancer - Day One Highlights
A great video with shots of Beautiful Brooklyn are in the day 1 link below.
And if you haven't donated yet well you might want to after watching the video, thanks
What an Amazing Event!!!
We wanted to say a HUGE thank you to all that came to the bash. We won a fundraising prize and it was all due to our wonderful community and friends. At this moment Ross's fundraising page is at a huge $16,605 raised for brain cancer research.
We just returned back from the two day ride and it was amazing. Kent Willams from Entoure events did another fantasitc job putting on the bike event. An amazing man that collects alot of amazing people to support the ride. Robyn Leonard, Mike Leonard, David Leonard and Niav Owens are a inspirational family with Robyn starting the brain cancer bio bank in honour of their daughter Lucie.

We met so people with so many touching stories and feel very grateful that Barker College hosts the event and we are a part of this fun and purposeful ride.
2019 Bike Ride for Brain Cancer - done and dusted ...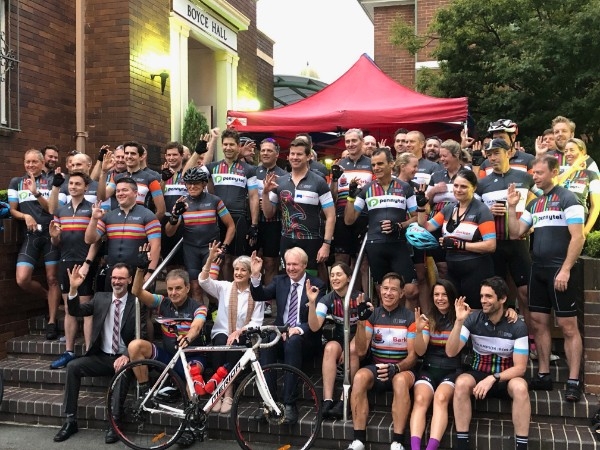 250 kms in 2 days, with over 2950 m elevation, and all 48 cyclists managing to bust their balls for brain cancer research.
Day 1 seemed tough with 150 kms from Barker College to the Hunter Valley, with an easy 2nd day on the cards, all were feeling happy. Saturday turned out to be a shocker with the thermometer maxing out at about 40 deg C.
Despite the conditions, the almost shade less undulating route, the heat off the roads and the tired legs from Friday, all 48 riders rose to the challenge and made it to Calais Estate for a well deserved long lunch.

If you think this sounds tough, slip into the shoes of those battling the most horrible disease, Brain Cancer. It not only has the highest mortality rate of all cancers, the treatment generally leaves patients with debilitating cognitive issues - how do I know? Because I am one of the "lucky ones" - yep I'm a Brain Cancer survivor (for now) and I have heaps of issues as a result of the life saving treatments.

So here is the deal my friends - keep up the fantastic fundraising and show me and all those who are dealing with Brain Cancer, that you really do care. We have the systems in place to make this happen, to find a cure for Brain Cancer, we just need to help fund the research, to improve the statistics.
Yes the ride is over but the fundraising goes on - last year the Bike Ride for Brain Cancer raised just over $200,000 ! This year we are over $170,000 so we need to dig deep - please help if you haven't had a chance to as yet, if you have already donated this year, you are an absolute legend!
One More Sleep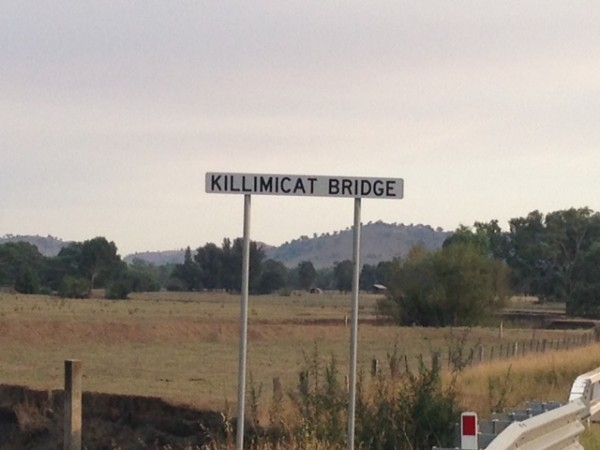 One more sleep till we hit the road on the 2019 Bike Ride For Brain Cancer.
Just a reminder that if you were intending to make a donation it isn't to late. We have received so many wonderful donations and messages of support that just show how important brain cancer research really is.
So please head to my fundraising page and read up on what I've been up to training for the event and get on board.
https://www.bikerideforbraincancer.com.au/fundraisers/rossbowles/bike-ride-for-brain-cancer
Special prize for anyone who knows where I was this week for a sneaky ride (no google searches allowed) when this pic was taken
Brooklyn Beats Brain Cancer Bash - 23/2/19. Massive Success and Loads of Fun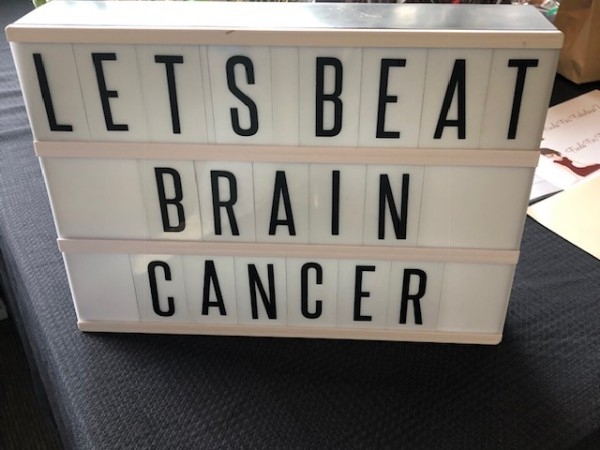 The first Bash is done and dusted and what a massive success raising just over $8800 from the Auctions and Raffles.
The River Boat Postman was an excellent venue, donated by Ben (behind the bar) and Justin, our auctioneer and captain who whipping the crowd into a frenzie, creating lots of rivaly between the bidders and of course pushing up the bids, job well done!
Thanks to all who so generously donated their time, energy and items for the night to be a success, and Bianca Howard of "Rosemary and Sage" for keeping us all well fed. Our lovely friend Simone not only worked so hard to rally her network for prize donations, she then spent most of the night serving food and washing up, what a star.
The band was a roaring success as well with the rockers kicking on till stumps. Many thanks to the Glendennings for making the night fun and entertaining.
Thanks again to all.
You will find some pics of the night are below
Latest Bio-banking Video - proving yet again that I have a great face for radio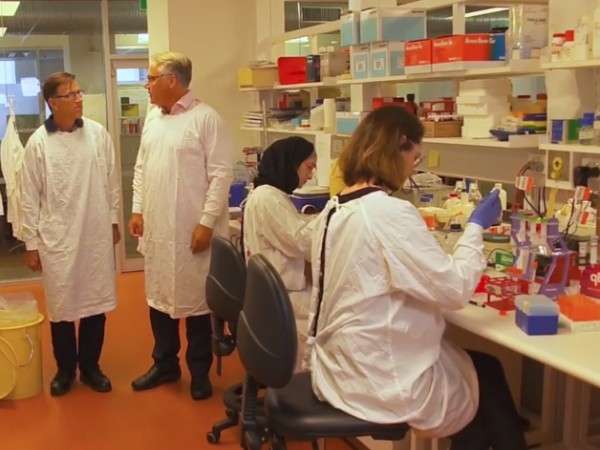 Hi everyone, our intrepid camerman Joe has done an amazing job once again, working his magic to make me look half presentable, in this short clip from the Brain Cancer Bio-banking Australia. It explains the importance of the Bio-banking program and what has been achieved.
Latest BCBA Video:
https://www.dropbox.com/s/43warjlqe503eug/Lab Visit shorter 2.mov?dl=0
My fundraising page:
https://www.bikerideforbraincancer.com.au/fundraiser/rossbowles
Brooklyn Beats Brain Cancer Bash - 23/2/19
Don't miss the massive fundraiser coming up in just over a week. Tickets still available - scroll down for all the details - see you there
BRBC 9th Feb Ride Review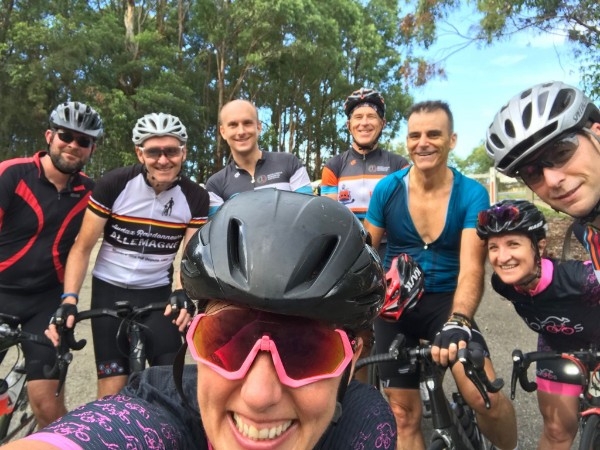 PHOTO - P1 at Mount White
Great turn out for last Saturdays training ride with lots of energy to burn.
Very hot day expected and we weren't disappointed. P1 consisted of 8 brave riders including Veloroos JA and Birdie, headed down Bobbo just for fun making a U turn at the bottom and heading straight back up. The ascent seemed to stop some of the idle chatter, not sure why.

P2 and P3 took off for Mt White, Calga, Mooney Gorge then back to Saddles for a rest stop. All riders seemed in good spirits when P1 arrived shortly after for a well earned coffee. JA reckoned she would PR up Mooney and since this was her first time she was right. Birdie seemed quite at home in amongst the Bell Birds at Mooney Mooney Creek, the furtherest distance she has been North of the Harbour Bridge - what took you so long?

The return journey wasn't a race but a few in P1 were pretty happy to finally catch Kent at Asquith.
A really strong effort by all and confirms that the challenge to ride from Barker to the Hunter Valley in just one day has been taken seriously.

Looking forward to more fun training rides and a fantastic event ride, thanks to all the Veloroos, ride captains, Kent and his team and of course Robyn and David.
2019 Brooklyn Beats Brain Cancer Bash - tickets now available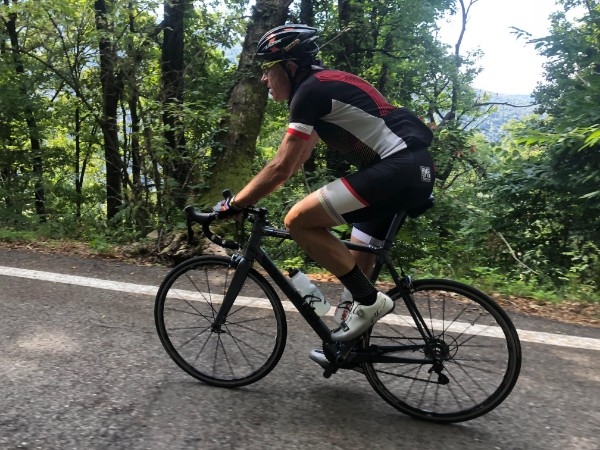 A big night is planned for February 23rd so please set the date and make sure you get your tickets
2019 BROOKLYN BEATS BRAIN CANCER BASH
The details…
WHAT – this fun night is a fundraiser for brain cancer research by supporting Ross Bowles ride the 240 km Bike Ride for Brain Cancer
WHEN - 6pm till 10:30pm Saturday February 23rd
WHERE – The "Brooklyn Cruise to Nowhere" is on the River Boat Postman (we will be tied up to the dock all night)
TICKETS - $55 per person
BSB - 313 140 Acct - 19096688
please include the text "Beat Brain Cancer" with your surname

RSVP - Di Bowles
dibowles26@gmail.com
0439857199
The Fun details…
Welcome drink
Gemma and the Glendenning Band
$1500 House Boat Hire from Brooklyn Marina & lots more!
Silent auctions
Raffles
Door prizes
Food
Cash Bar
All proceeds go to Brain Cancer Biobanking Australia - www.bcba.org.au
Training on Track for 2019 Bike Ride for Brain Cancer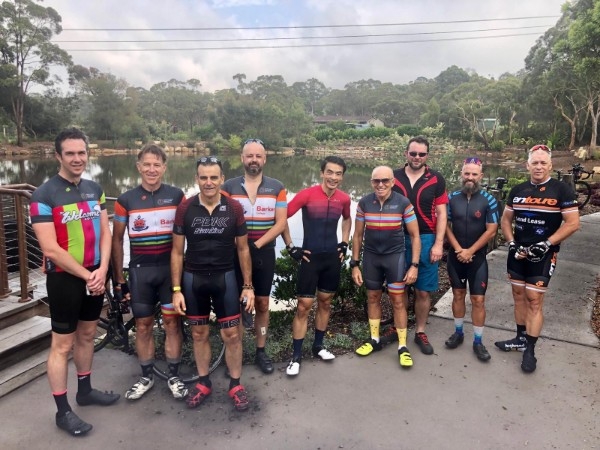 Thanks for checking in, this is an update on my training, fundraising and events.
My training for the Bike Ride for Brain Cancer is on track, January was a good month considering school holidays and the very hot weather in Sydney.
My January numbers:
Distance - 1,283 km
Vertical Ascent - 14,940
Days till BRBC - 33
Amount Raised - $449
Target - $5,000
You can see my story, just copy& paste this link into your browser - https://www.sbs.com.au/ondemand/video/1161089091545/ross-bowles-rides-for-brain-cancer-biobanking-australia
Hi! I need your support
I'm riding in the Bike Ride for Brain Cancer, a 240 km ride in March.
Some of you know that I had a seizure while bike riding five and a half years ago. Diagnosed with a rare type of brain cancer, his treatment included the usual three: surgery, radiation and chemo.
I'm one of the lucky ones - I've now passed the 5 year statistic which show only 2 out of 10 people diagnosed with brain cancer will survive 5 years.
Brain Cancer Biobanking Australia (BCBA) which helps to facilitate research to change the statistics. By pooling tissue samples from around the world, BCBA are making large numbers of brain tissue samples available to researchers, with breakthroughs to a cure for brain cancer becoming closer and closer.
You can see my story, just copy& paste this link into your browser - https://www.sbs.com.au/ondemand/video/1161089091545/ross-bowles-rides-for-brain-cancer-biobanking-australia
or
https://www.youtube.com/watch?v=rFStFP54czg
Did I mention that we have a lot of fun?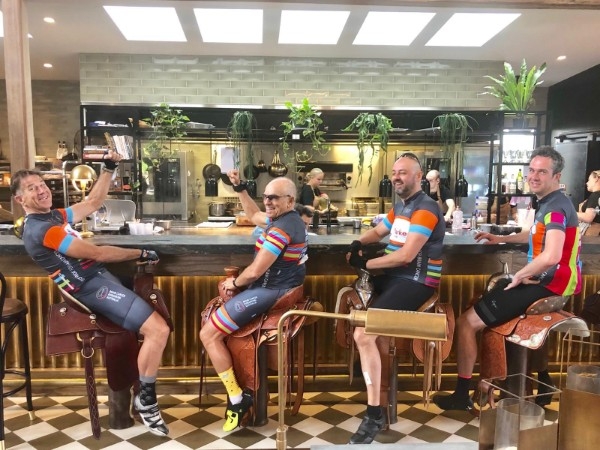 Great team!
2019 Fundraising Begins .....
Hi everyone, now that the holiday festivities are winding down the Bike Ride for Brain Cancer training can get back on track.
Last year was such a blast, not just the 2 day event and the amazing total raised but what a great bunch of people. Truly inspiring to be with these stars who took on the challenge and to see many new to cycling who have kept on riding and training for the 2019 event.
Gallery pictures at the bottom of this page are from my 2018 Austria/Italy World Championships trip - all part of getting in shape for the BCBA ride of course
Thank you to my Sponsors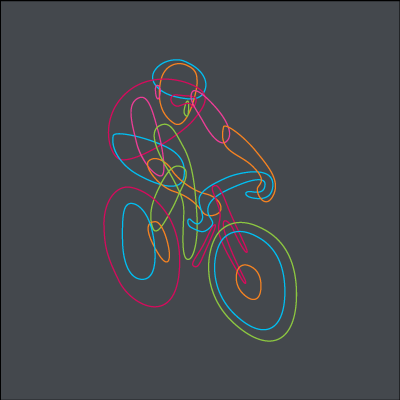 Michael Lyons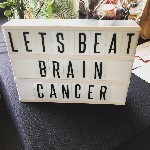 Brooklyn Beats Brain Cancer Bash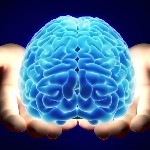 Brooklyn Beats Brain Cancer Bash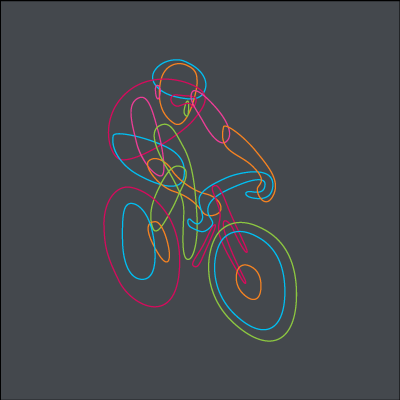 Elise Kemp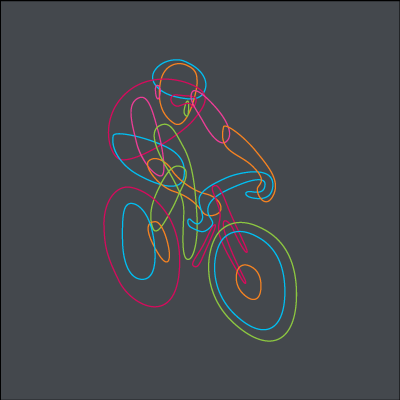 Day To Day Water Filtration Pty Ltd
Condition Monitoring Australia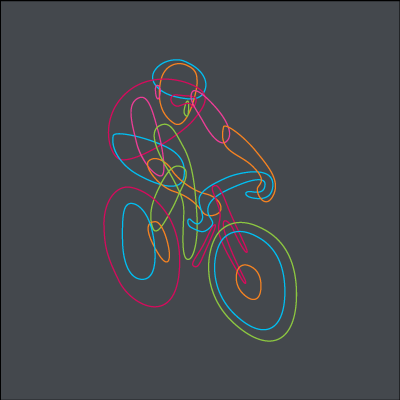 Kate Briggs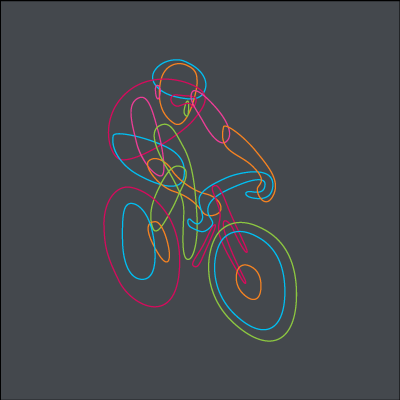 Brent Mckean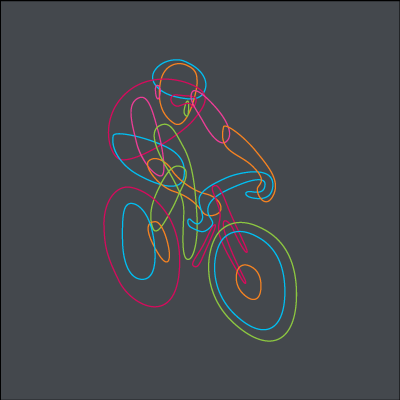 Mark Worrall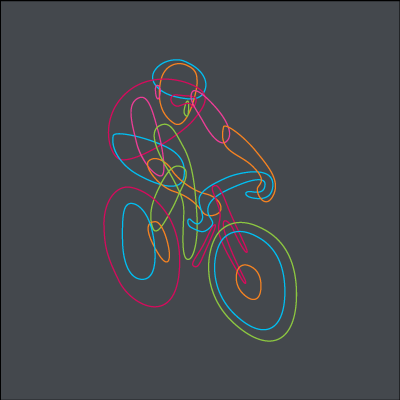 Downeys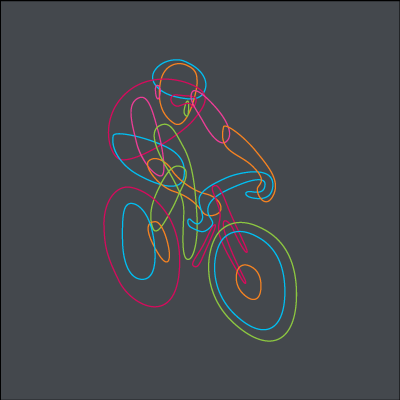 Maura Bollinger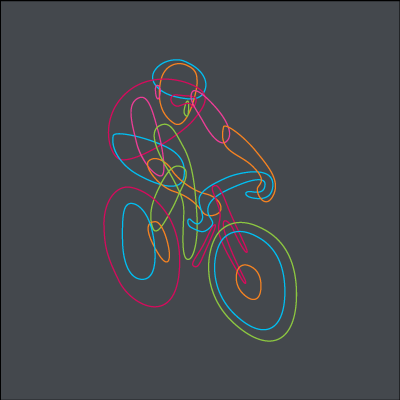 Peter Savage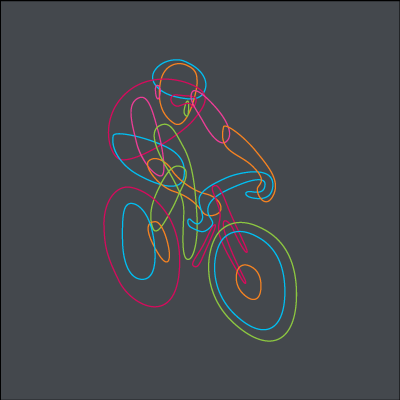 Bryan Starkey
Sandy & Geoff Bowles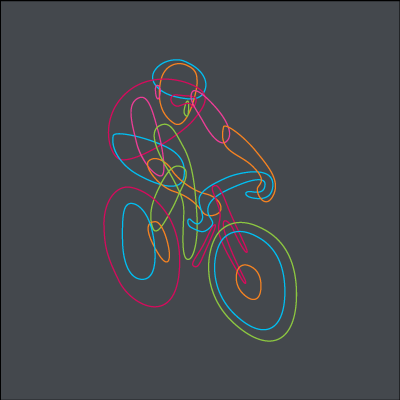 Shrav Malkani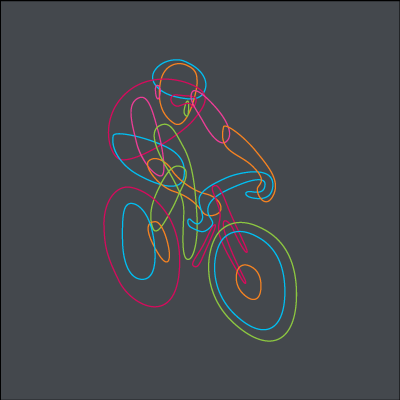 Timothy O'mahony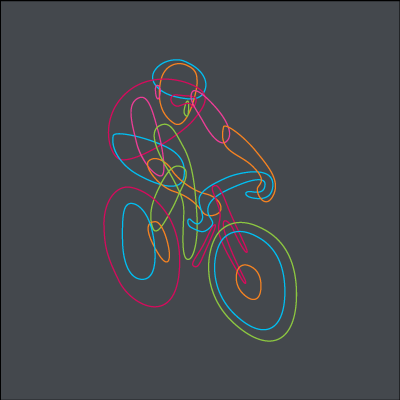 David Ashton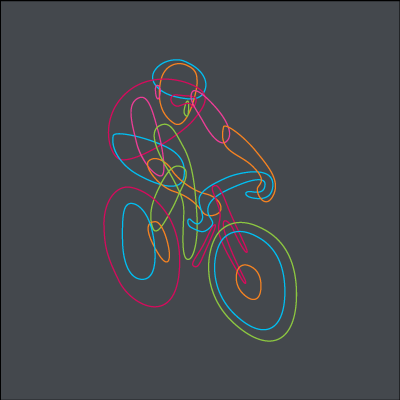 Barretts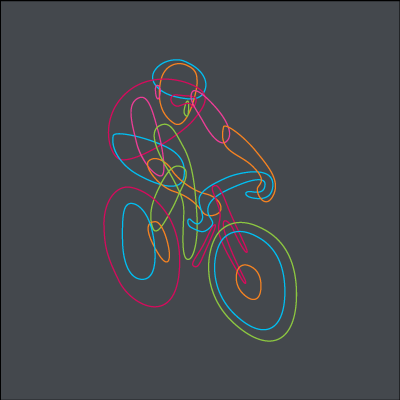 Marcus & Jas Sherry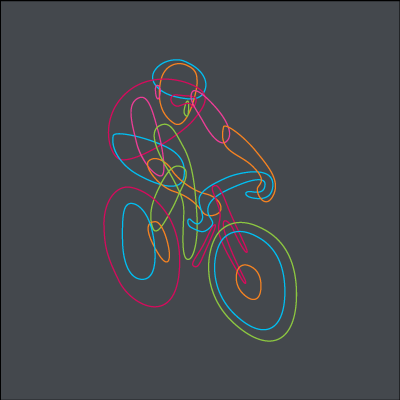 Daryn Middlebrook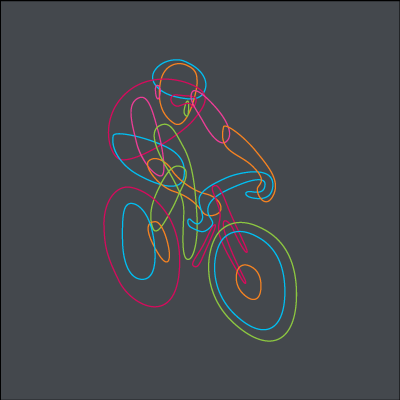 Jess & Tim Morse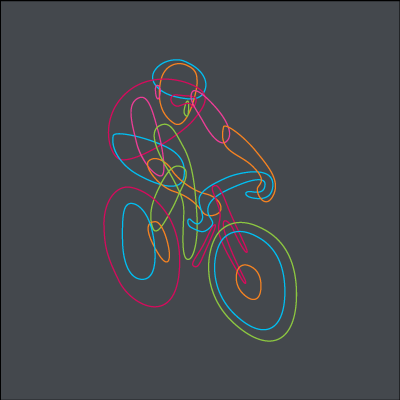 Michael Coyne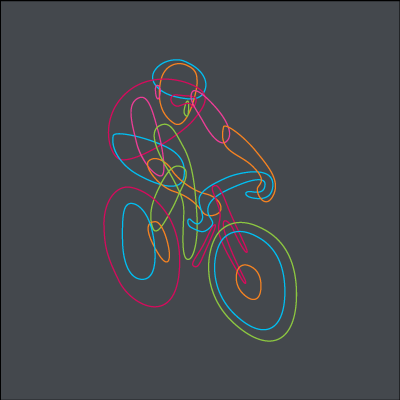 David Gorton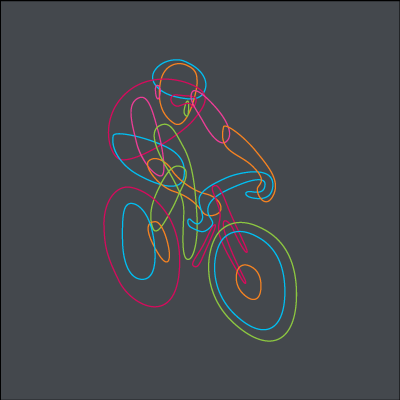 Anne Mccotter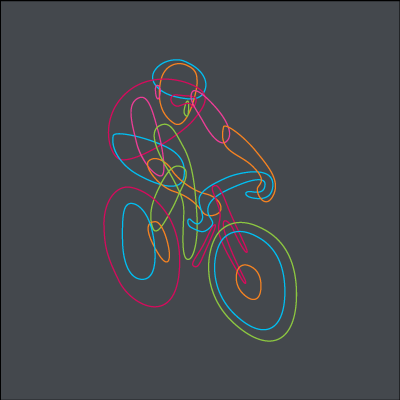 Mollyglenn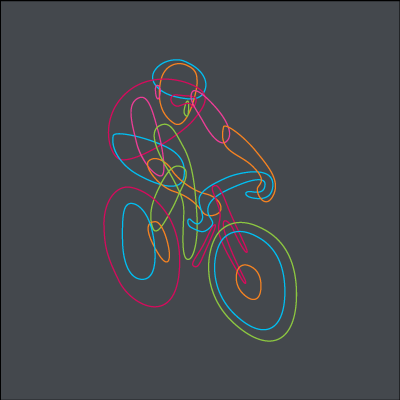 Jack De Vries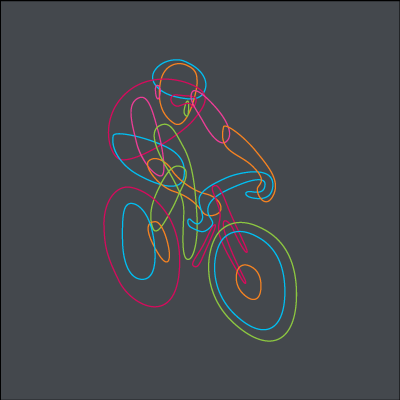 Ross Bowles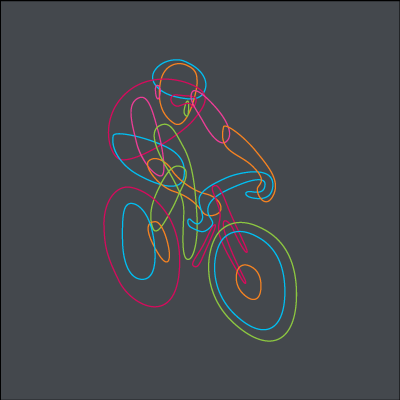 Katie Banerjee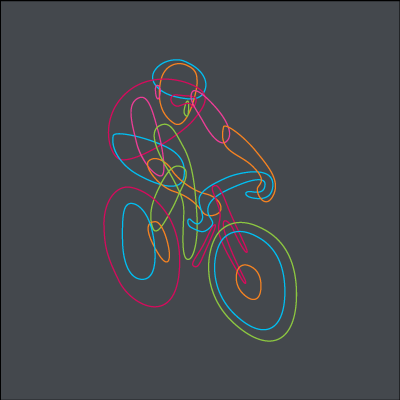 Anonymous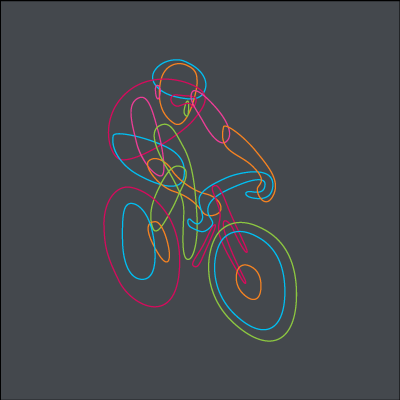 Mark Russell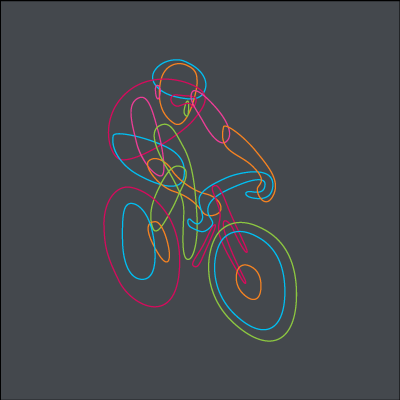 Chris And Linda Hatfield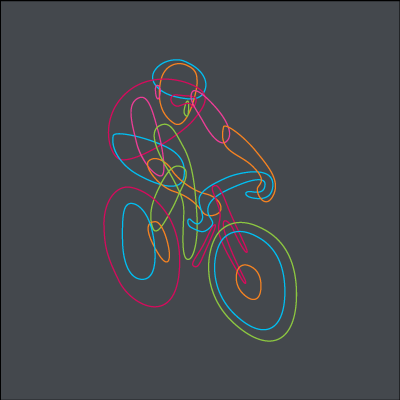 Terry Chigwidden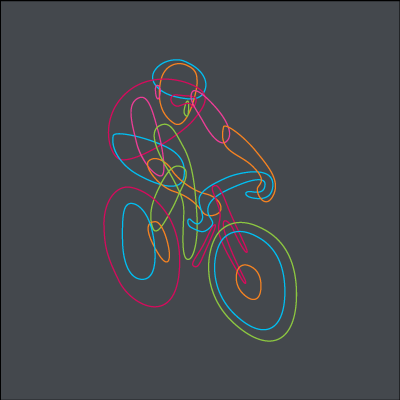 Mary Ann Lynn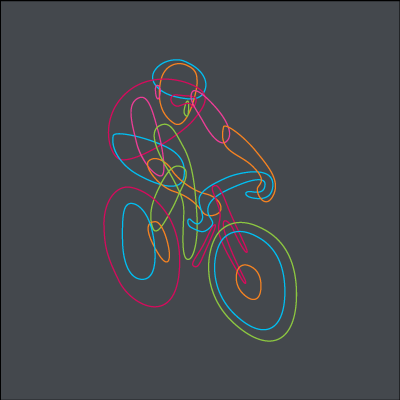 Greg Adam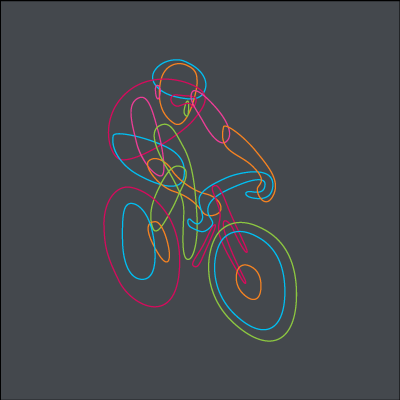 Dale & Steph Black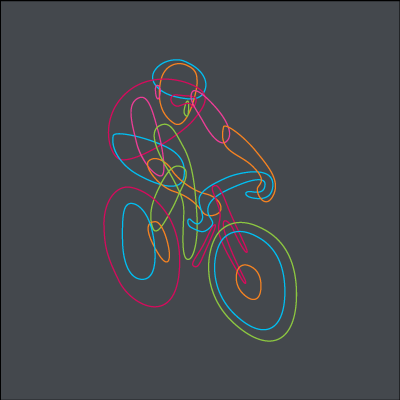 Bill And Barb Horn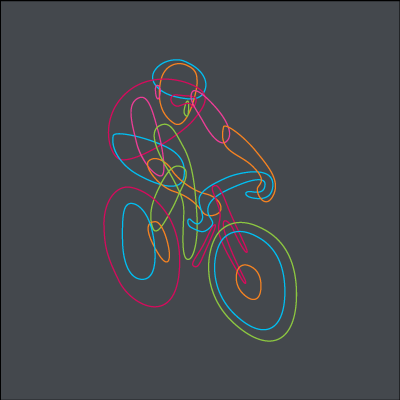 Sally Naery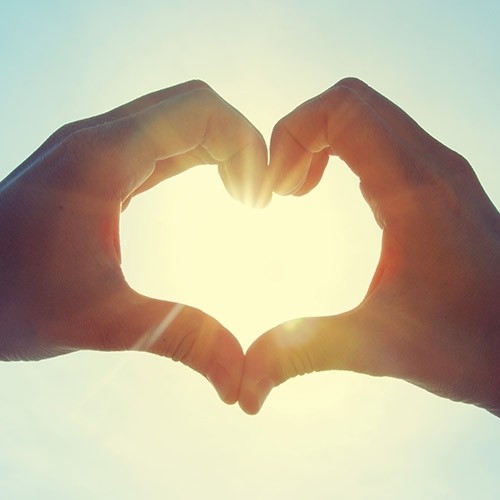 Monna & Tim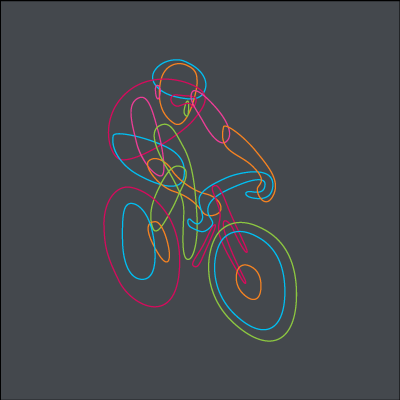 Tracy Duff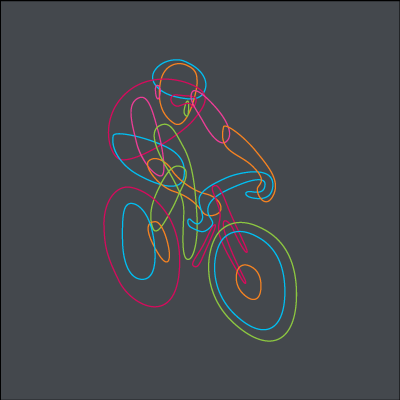 Maurice Melis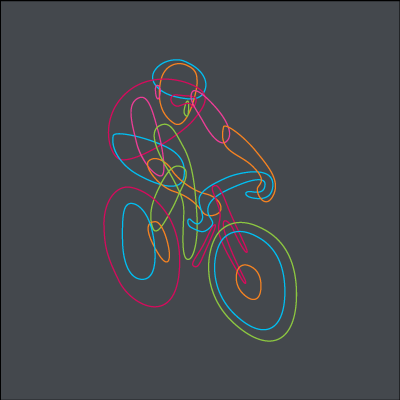 Jennie Sparke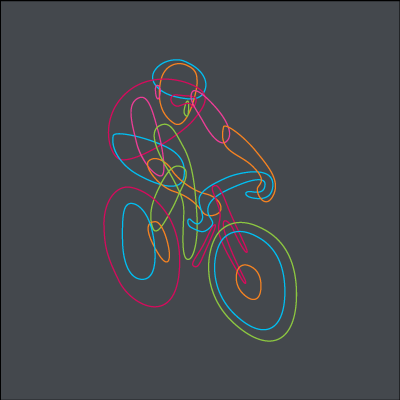 Tim & Sylvie Shadie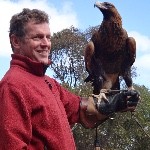 David Strong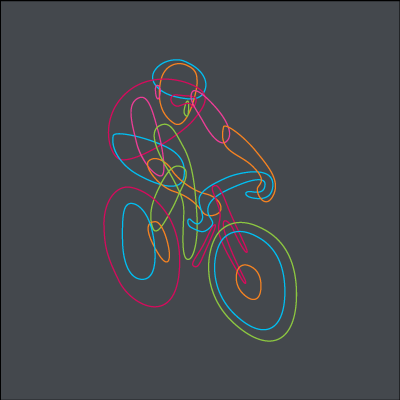 Shane & Junko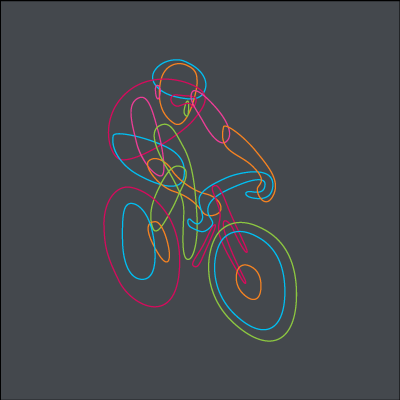 Yoko Timbs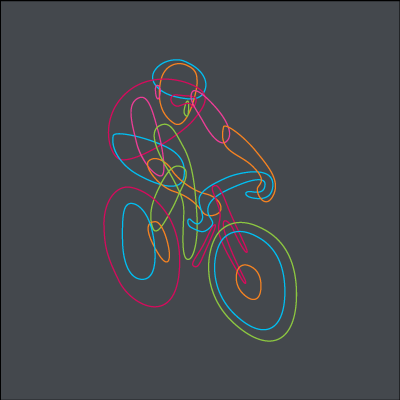 Bryan Ashworth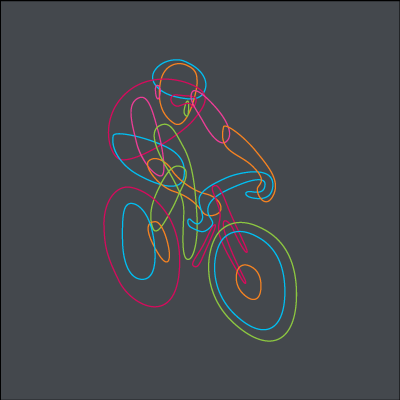 Anonymous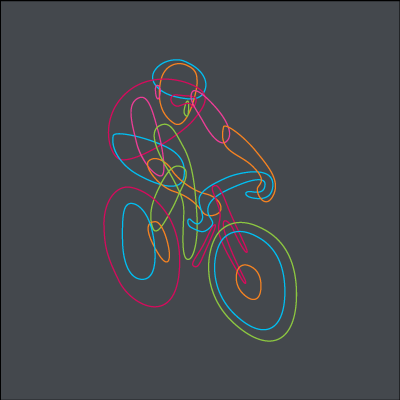 Bill Wood
Venette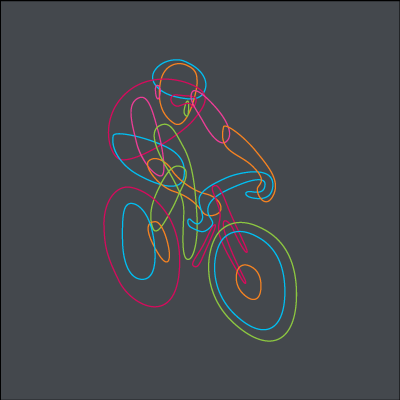 Julie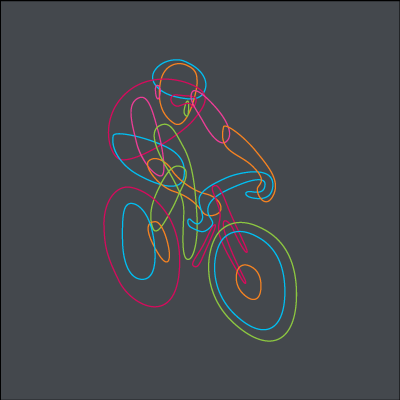 Dana Lake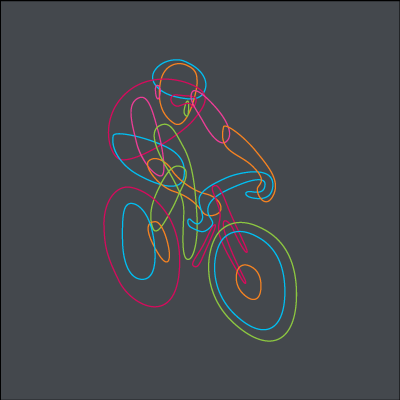 Maree Nutt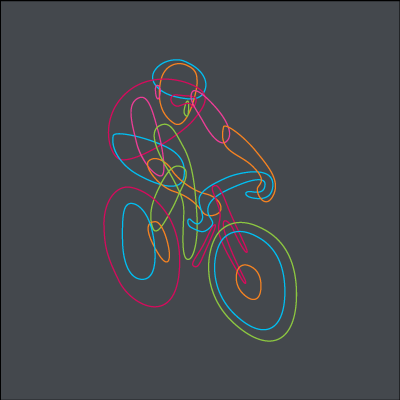 Sally A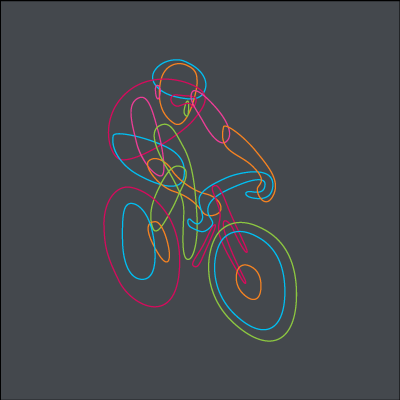 Janice And Family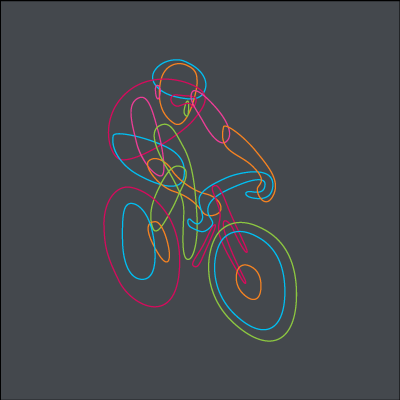 Mary Mccann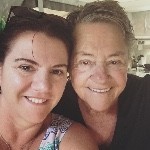 Kirstie Patmore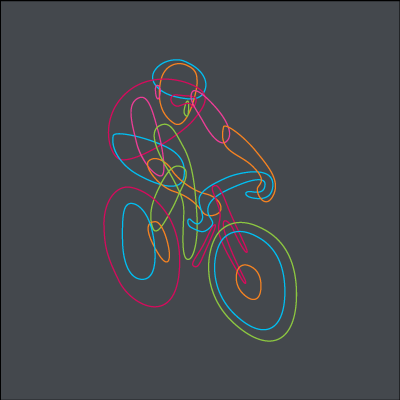 Steve Fairless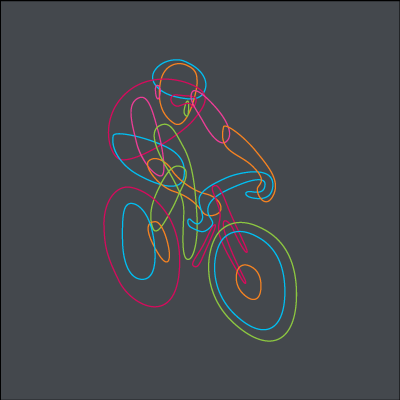 Brendan Marshall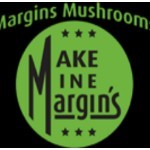 Margin's Mushrooms Woy Woy